Dad. Buy this car for her. She will love you for it.
She will be safe. It won't break the bank.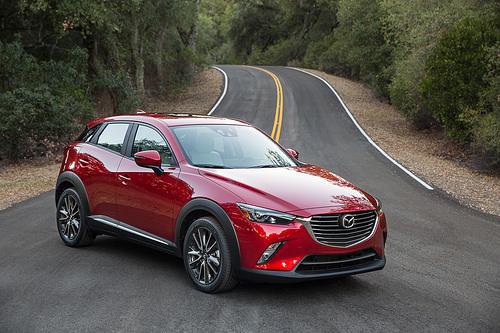 Competes with: Jeep Renegade, Chevrolet Trax, Honda HR-V
Looks like: A Mazda3 hatchback with lifted suspension
Drivetrain: 2.0-liter four-cylinder, six-speed automatic transmission, front- or all-wheel drive
Hits dealerships: Spring 2015
The super-small SUV segment is booming. Mazda's CX-3 introduction marks the growth of a new range of SUVs including the Jeep Renegade, Chevrolet Trax and Honda HR-V as bite-sized SUVs with a downsized approach to their volume-seller cohorts (Jeep Cherokee, Chevrolet Equinox and Honda CR-V, respectively).
Related: More 2014 Los Angeles Auto Show Coverage
The CX-3's footprint is considerably smaller than the CX-5 and remains uniquely Mazda. It looks similar to the Mazda3 compact sedan and hatchback rather than the automaker's SUV lineup.
Exterior
Mazda's new bold look is front and center on the CX-3 with chiseled, aggressive front styling that bleeds off rearward into the equally angular profile and rear styling. Mazda designers pushed the front fender's peaks rearward to sit beneath the A-pillars, making the CX-3 look larger than it really is. The CX-3 is 168.3 inches long, 69.5 inches wide and 61 inches tall. In other words, tiny. A Mazda3 hatchback is longer and wider while the CX-3's height is distinctly SUV, towering above the Mazda3. The small exterior wears surprisingly large optional 18-inch wheels.
Interior
Mazda's interiors are sometimes sparse but always driver-oriented, and the CX-3 doesn't make an exception with a large, center-mounted tachometer flanked by digital information displays on both sides. Dark red accents on the door trim, stitch-like finishes along the dashboard and piping around the seats aim to give the interior a high-quality, sporty feel.
The CX-3 is an SUV foremost, and Mazda says the SUV packaging allows for a clear view of the road and is easy to enter and exit while also providing a seating position with a low center of gravity. Mazda mounted the side mirrors low on the door to widen the field of vision between the mirror and window. Like the Mazda3 and Mazda6, the CX-3 uses the knob-controller-based Mazda Connect multimedia system.
Under the Hood
Mazda's development team focused handling efforts for the CX-3 on city streets, where you'd expect to see it darting between traffic and parking in tight spaces. In North America, the CX-3 is powered by a standard 2.0-liter SkyActiv four-cylinder engine and six-speed automatic transmission. All-wheel drive is available as is Mazda's next-generation system using active torque control coupling from the CX-5. Full specs are not available at this time, and even though the vehicle shown here has a manual transmission, one will not be offered in the U.S.
Safety Features
Mazda says the CX-3 will use its suite i-Activsense advanced safety technologies that make up sensing devices such as milliwave radar to help avoid collisions.
Manufacturer images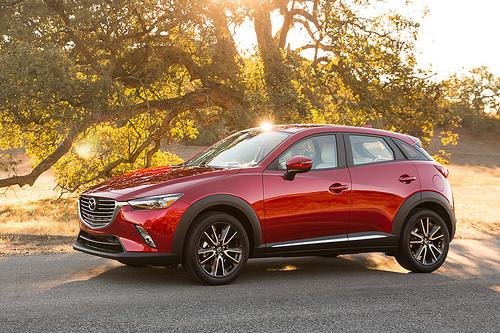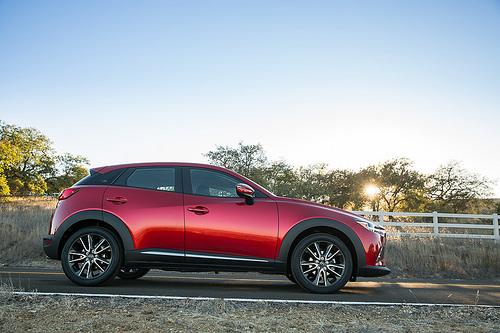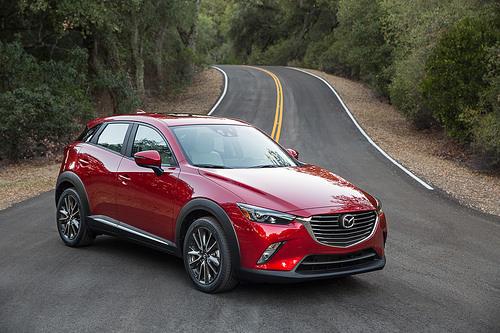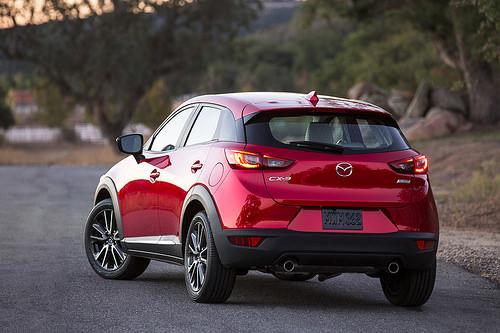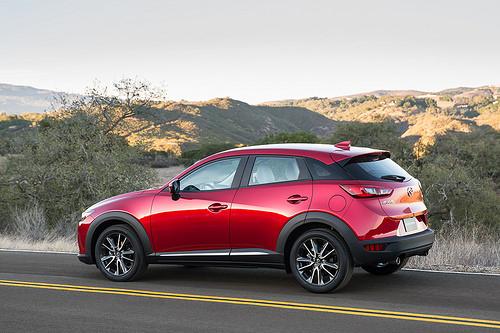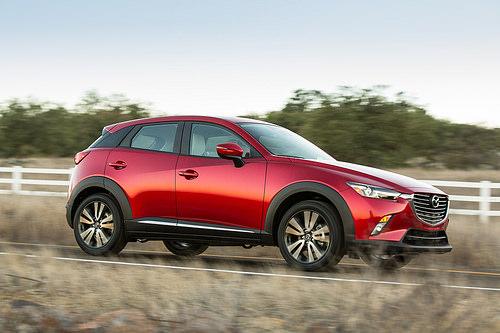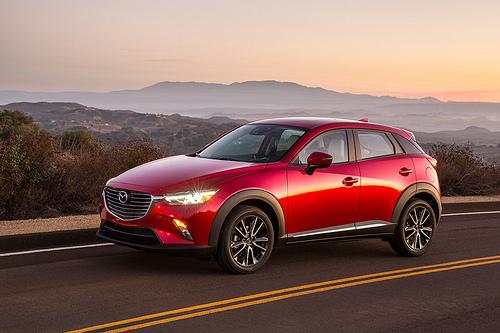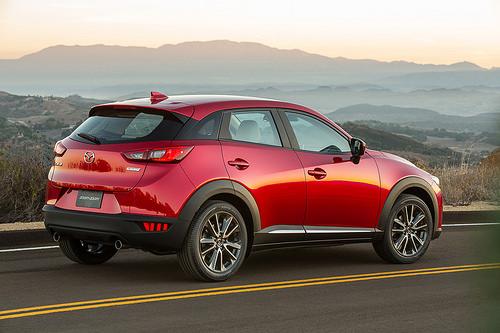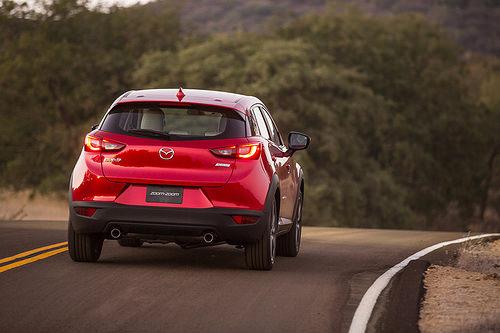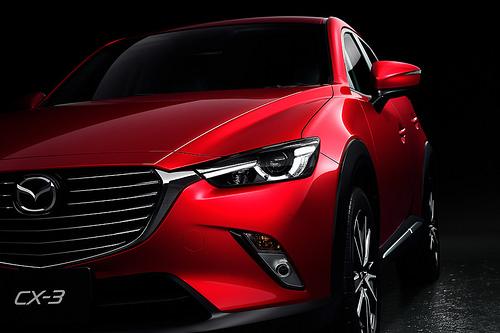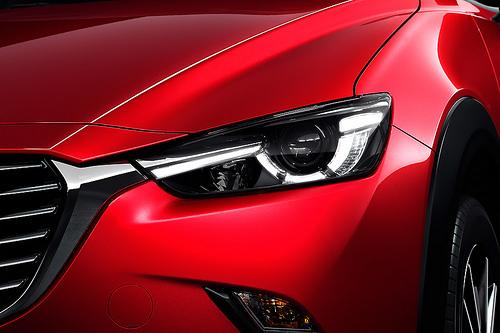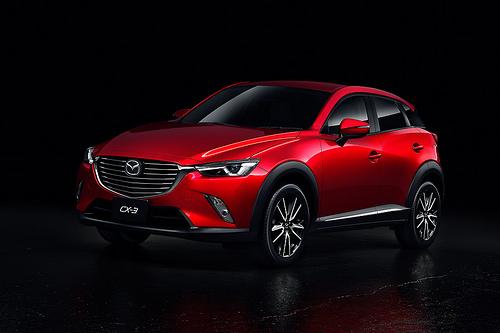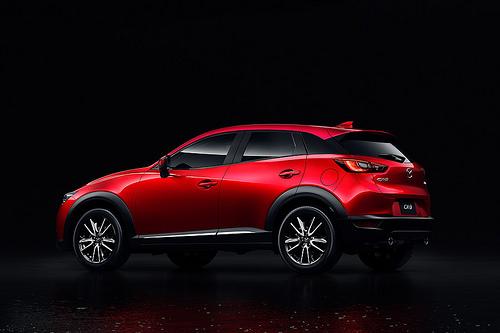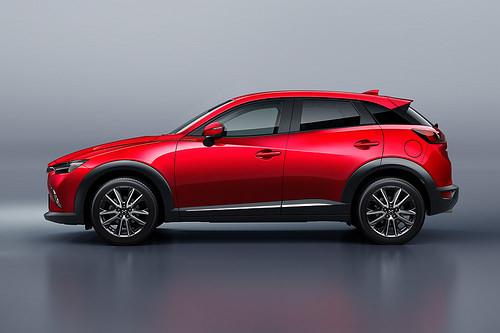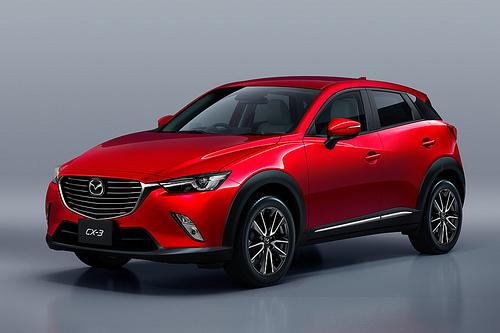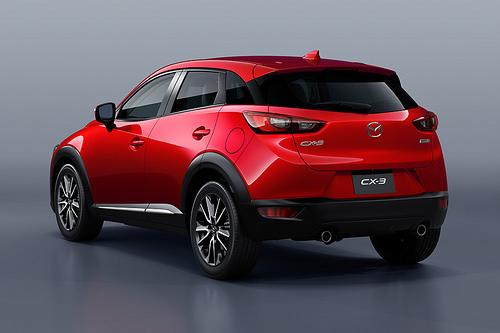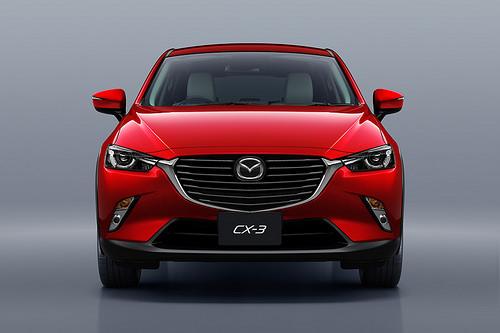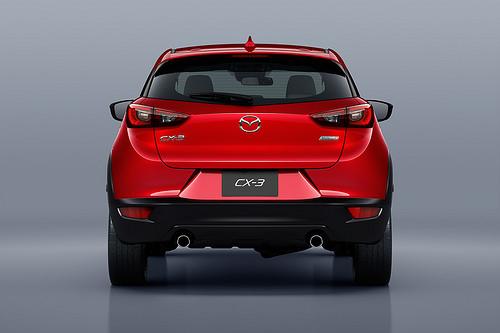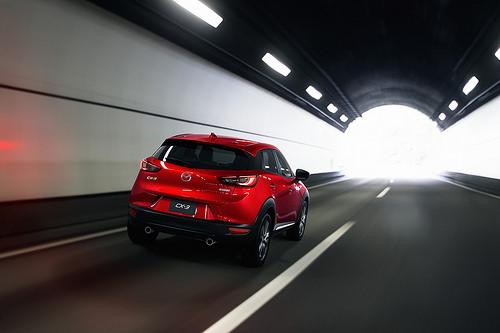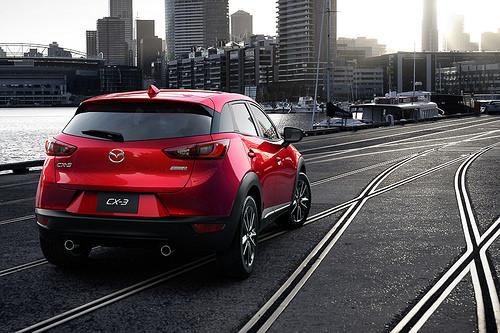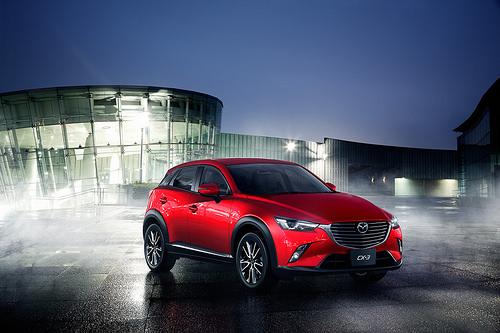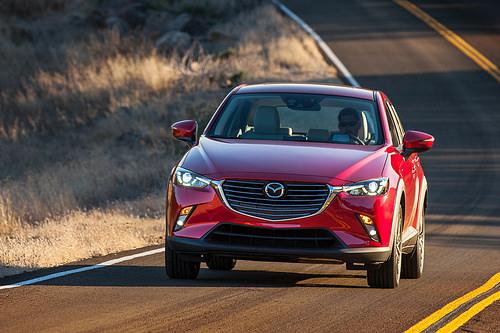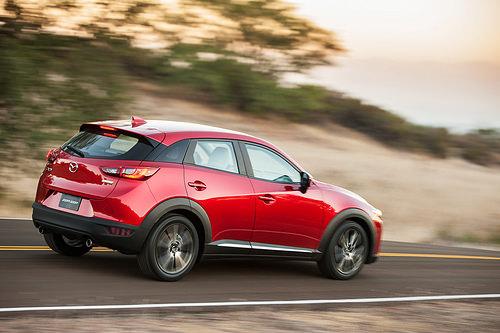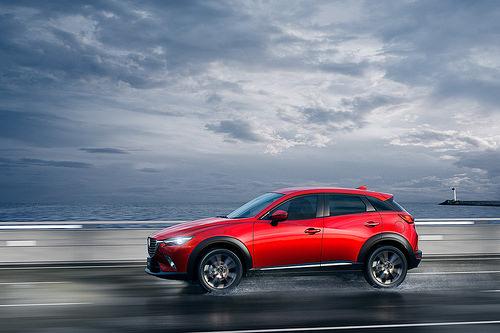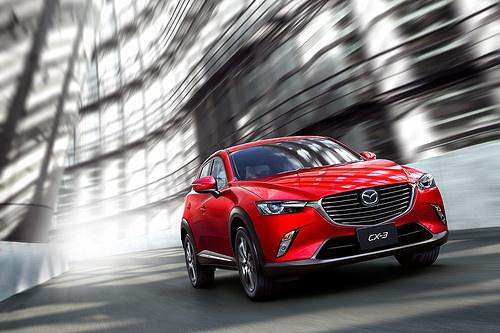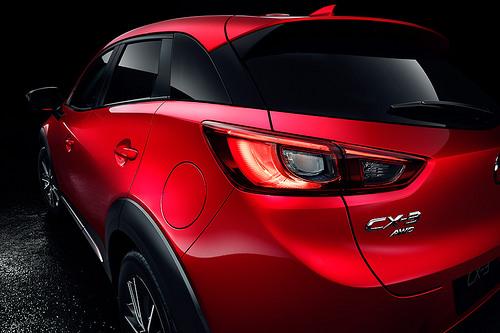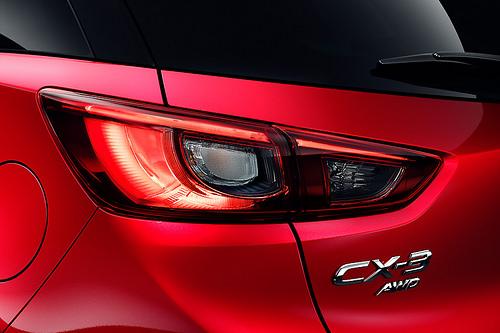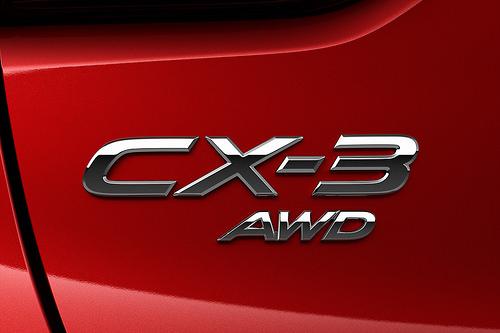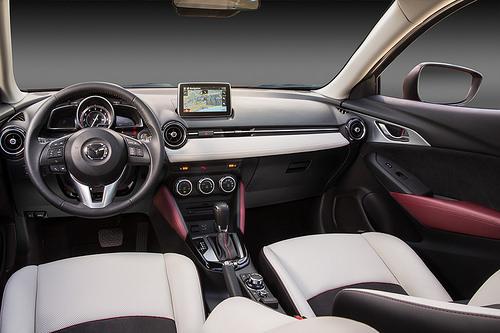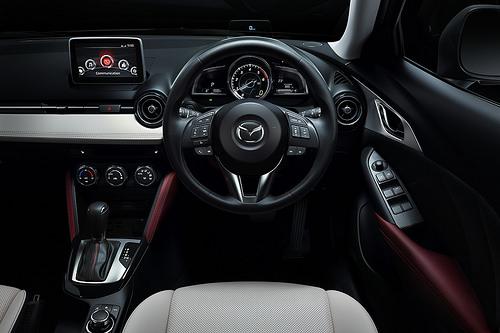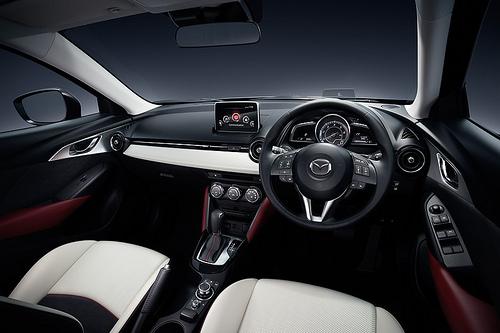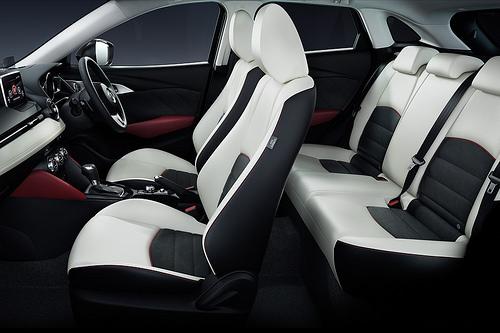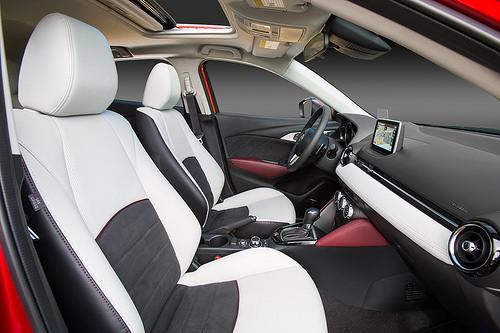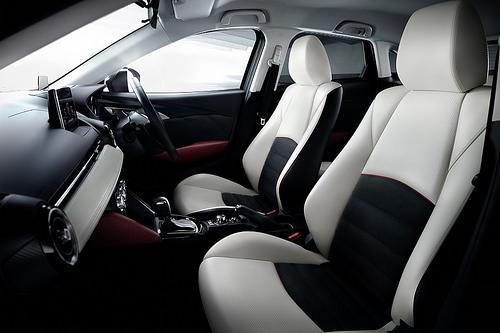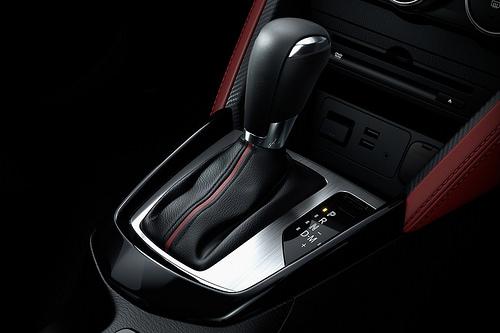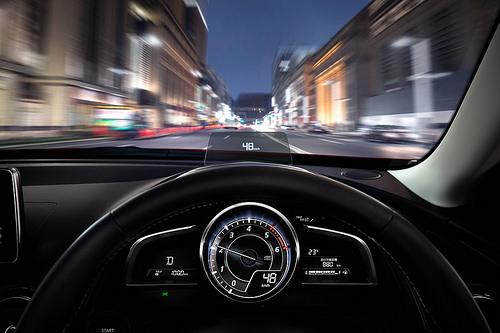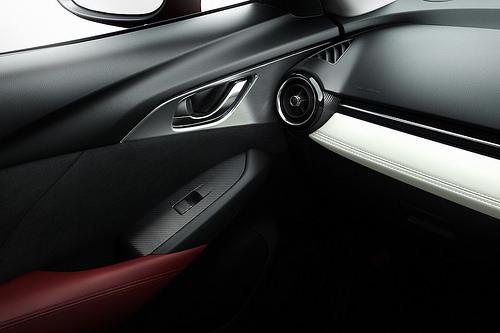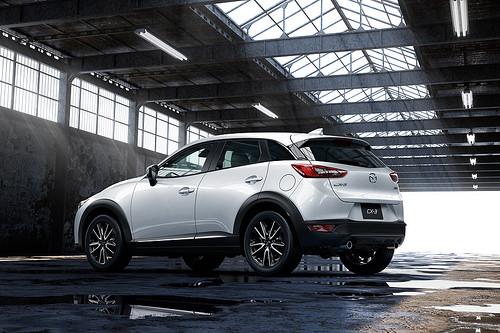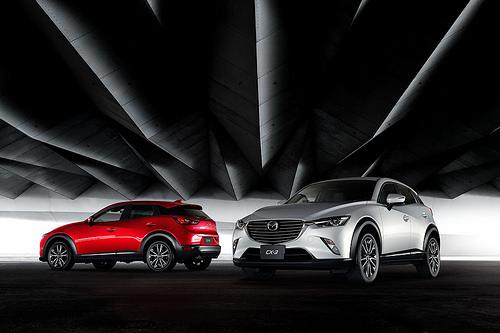 Support for dp@large is greatly appreciated! We'll be a radio show soon! We would love to include you on your list of sponsors. Great exposure for you, your club, your product, or company.
gofund.me/dpatlargeradioshow
TWITTER with dp @dpatlarge & @dpatlarge2